Tenerife Honey Visitors' Centre
Honey is having a moment: that much is evident from the interest being shown in this healthy product.
The same can be said of beekeeping, a practice that, in Tenerife, has led to the establishment of an appellation of origin , no less. The honey's characteristics have earned it its own visitors' centre, thanks to the island's diverse range of flowers, and to its climate which allows for a long flowering season.
Whether monofloral, multifloral, from the mountains, the plains or the coast, Tenerife's honeys have unique flavours and colours, thanks to the island's multitude of native plants and flowers, including Teide broom, tajinaste, and Mediterranean mustard.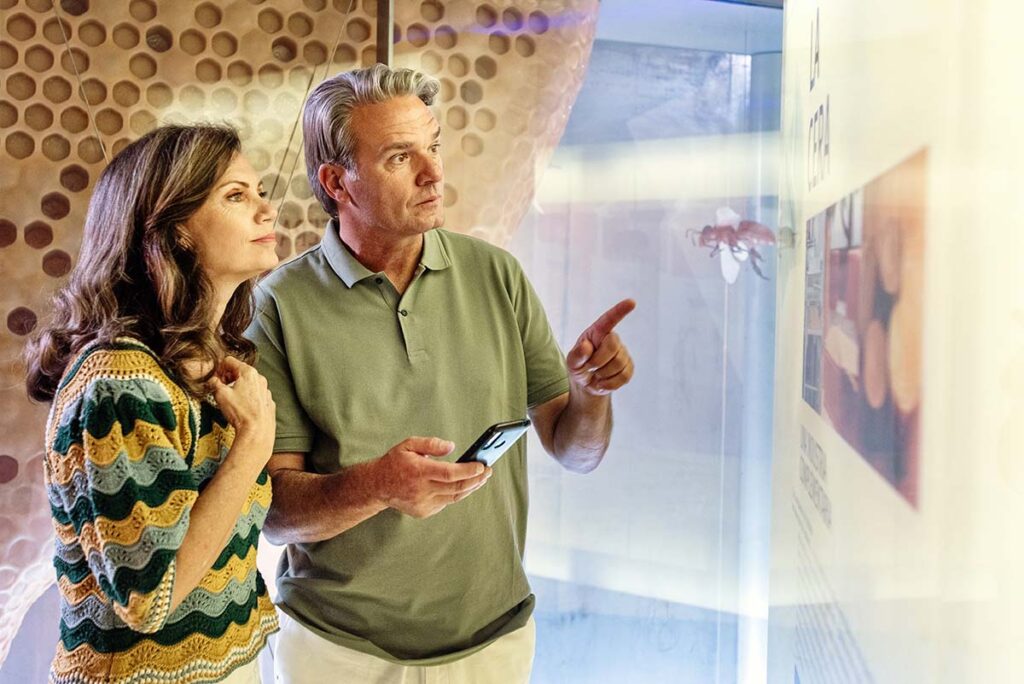 What will you find at the Casa de la Miel Visitors' Centre?
A place where you can learn about the importance of the huge variety of flowers which goes to produce our honey, in many cases from endemic species.
A homage to the craft of the beekeepers and the work of the bees, producing honey with the utmost care, so that it retains all its properties.
A place for inquiring minds that love learning about nature and the gifts it bestows on us, like the honeys of Tenerife.
If you find the world of honey fascinating, there's no better place to learn about it than at the Tenerife Casa de la Miel Visitors' Centre. And, of course, the best way to complete your appreciation of Tenerife's honeys is…
to try them!
Don't know where to start?
Book any ofCasa del Vino's tasting sessions, and discover how well they combine with Tenerife cheeses and wines: a gastronomic experience that will leave you with special memories.