Casa del Vino de Tenerife
Taller de Cata Sensorial "Orígenes". 6 Vinos de Tenerife y 6 Chocolates del Mundo.
Con esta actividad te proponemos sumergirte en las fases sensoriales del mundo de la cata, prestando atención a las sensaciones de cada combinación y dejándote sorprender a través de tus sentidos.
Cataremos seis vinos de la isla uno por cada Denominación de Origen y los acompañaremos de seis chocolates que potenciarán o no sus cualidades.
Imparte:
Belén López
Primer premio IV Concurso Catadores de Vinos de Tenerife
Fundadora de BE wine, Be Canary.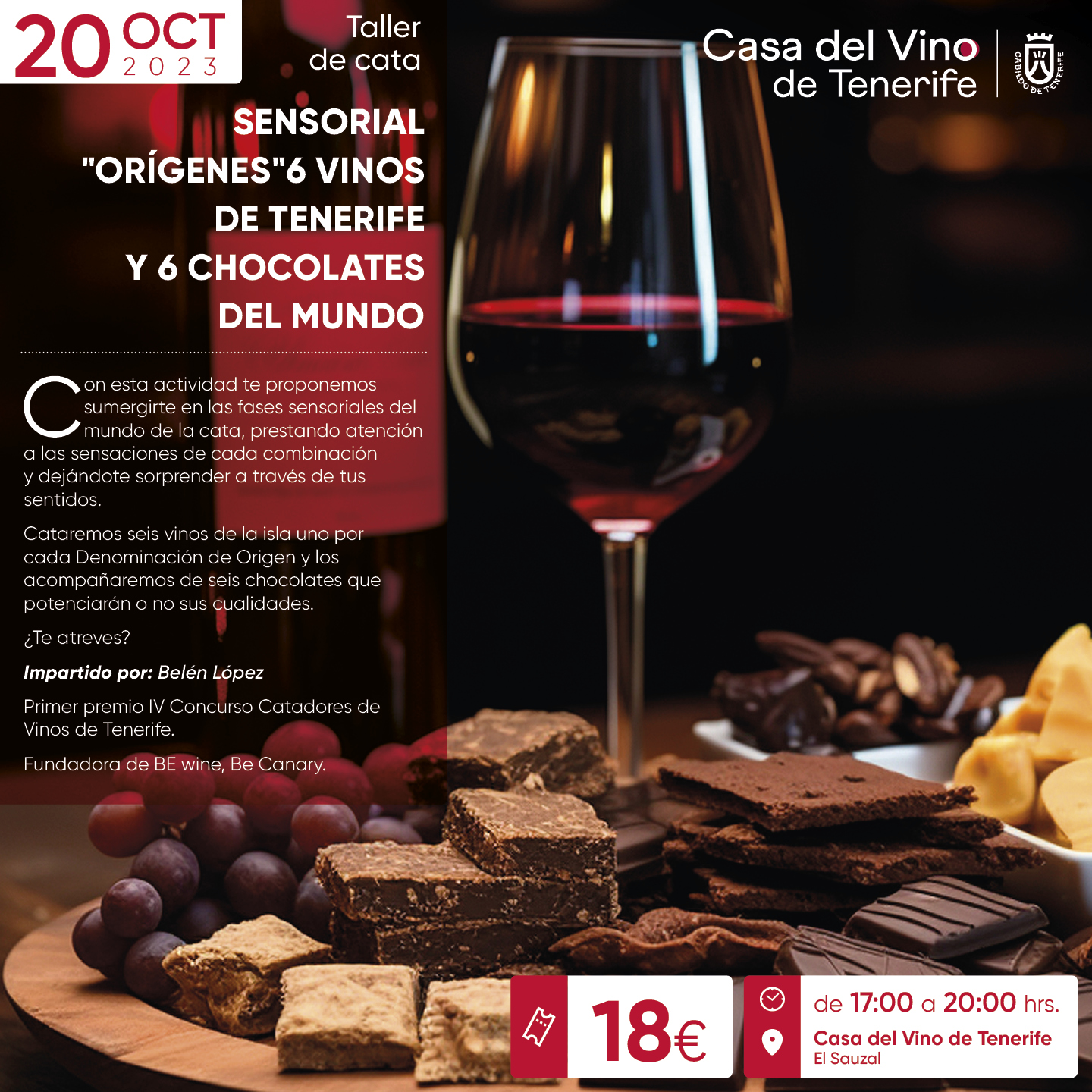 ¡Próximas actividades!
Hay para todos los gustos